Guide to Seasonal Events and Festivals in Montepulciano
9 März 2017
Montepulciano offers a wide range of events throughout the year, ranging from traditional handicraft fairs to food & wine festivals, from historic competitions to sporting races, from music festivals to theater shows.
For this reason, before leaving for a nice stay in this medieval hamlet, it's useful to check the calendar of yearly events to find out what to do in Montepulciano on holiday.
In this article we have picked the main events that enliven the historic center of Montepulciano providing a short description for each of them: keep in touch, we are waiting for you in our country hotel!
Anteprima Vino Nobile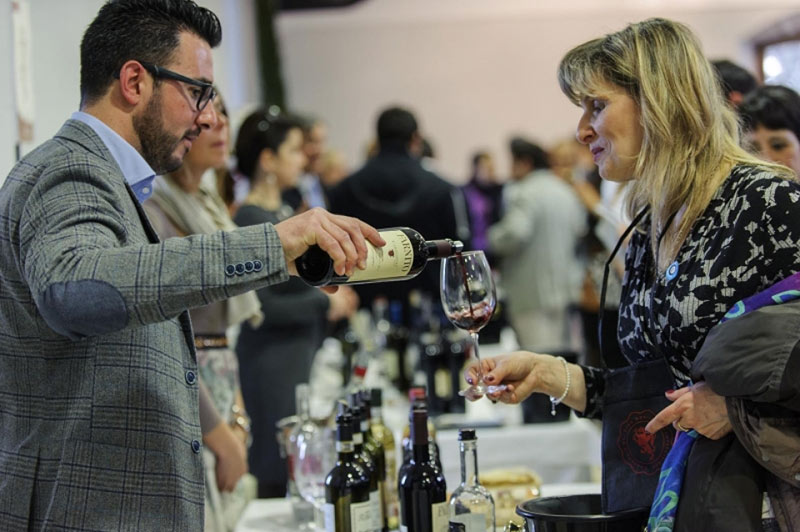 It takes place in February in the Medici Fortress at Via San Donato 21, and is an event dedicated to wine lovers and professionals in the wine industry.
On this occasion you can taste a preview of the latest vintage of Vino Nobile, one of the top products of Montepulciano, as well as other local wines.
Carnival of Montepulciano
Every year Carnival is celebrated in Montepulciano with the procession in costume along the streets of the historic center. This event takes place on the Sunday before Mardi Gras; furthermore, the Carnival party continues at the Cripta del Gesù at Via di Voltaia, with shows for children. An excellent choice for family holidays in Tuscany!
Carnival, in Italy, occurs during February or early March.
Cioccolando
If you like sweets, your palate will be delighted by this initiative: Cioccolando is the handcrafted chocolate fair, came to the second edition, which takes place at Piazza Grande and in various spots in the heart of historic center. You can enjoy aperitifs, special menus chocolate-based, workshops and guided tastings with expert pastry chefs and chocolatiers.
The 2017 edition will take place on Saturday 19th and Sunday 20th March.
Easter Festival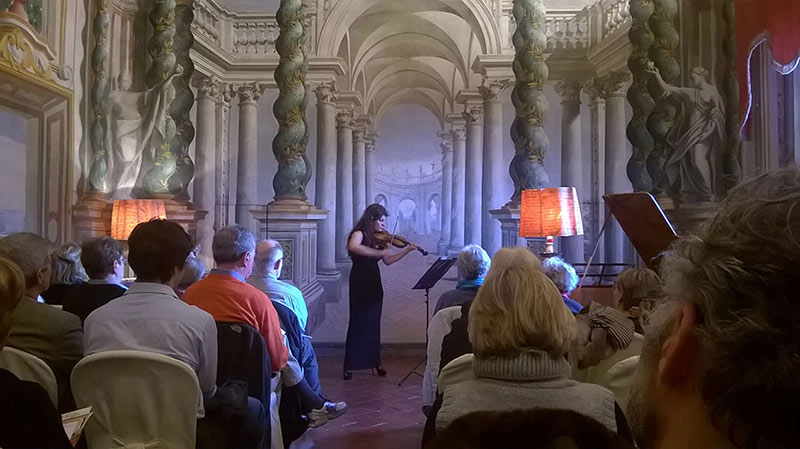 Let yourself be surrounded by the enchanting notes of classical music in an enchanting set: this festival, held every year during the Easter period (between March and April), offers concerts in picturesque venues such as churches, theaters and historic palaces like Palazzo Contucci.
www.festivaldipasqua.it
Fiera di Sant'Agnese
On May 1st in Montepulciano there is the Fair in honor of Sant'Agnese; it is a historical procession through the streets of the center and a Mass in Sant'Agnese shrine to celebrate the local Contrada. Montepulciano, in fact, is divided into 8 Contrade (a sort of districts).
Cantine Aperte
Cantine Aperte (Open Cellars) is the most popular event in Italy for wine lovers. Montepulciano is involved in this initiative by virtue of centuries-old winemaking tradition and offers the possibility, in the last weekend of May, to visit some historical wine cellars and join guided tours around the town, discovering the most precious treasure that nature has given to Montepulciano: the grapes!
Here you will find some information about the upcoming events: www.movimentoturismovino.it/it/eventi/2/cantine-aperte/.
Giostra del Saracino
In front lawns at the Temple of San Biagio it is held an event that evokes an ancient equestrian tradition, the Giostra del Saracino. This competition is held in late July and recalls the importance of the medieval roots of Montepulciano.
The event also consists of a fair dedicated to the ancient crafts and many stands where to find local food specialties.
Cantiere Internazionale d'Arte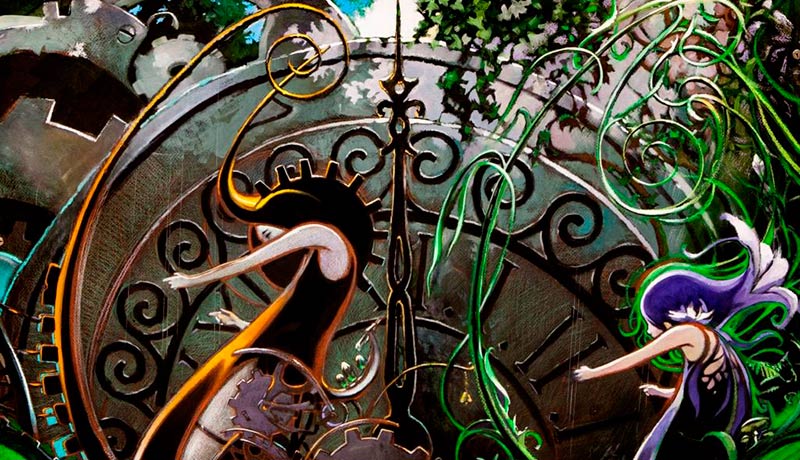 Cantiere Internazionale d'Arte is the most prestigious international festival hosted in Montepulciano, now came to its 42nd edition. The festival annually presents a very wide range of events, from theater to opera, from classical and contemporary music concerts to artistic performances, from dance shows to contemporary art exhibitions.
Cantiere Internazionale d'Arte is held in July and all the events are scheduled within the month. This is the official website of the festival: www.fondazionecantiere.it
Bravio delle Botti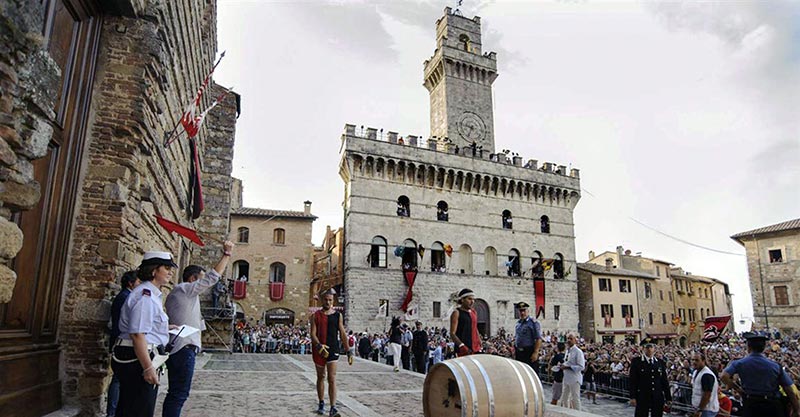 If you are passionate about medieval traditions you cannot miss Bravio delle Botti, the barrel race through the town, the historical reenactment more representative of Montepulciano.
The 8 Contrada compete to win a painted cloth (called Bravìo) by rolling barrels of 80 kg long an uphill route. The Bravio always takes place on the last Sunday of August in honor of the patron saint of Montepulciano, San Giovanni Decollato.
Website of the event: www.braviodellebotti.com
Bruscello Poliziano
The word Bruscello comes from "shrub" and indicates a large branch of tree decorated with ribbons, bells, flowers and fruits, used in a typical popular representation of Tuscan peasants.
This tradition was renewed by Bruscello Poliziano, a play that takes place outdoors on 15th August.
The performance is played by non-professional actors and the theme is chosen based on real events that happened in Montepulciano.
For further information: www.montepulciano.com/bruscello
Live Rock Festival Acquaviva
Acquaviva, a hamlet of Montepulciano, hosts a rock music festival in September with a very appealing line-up, from the trendiest Italian artists and foreign bands. The concerts are free and the venue is Giardini Ex Fierale.
The festival website is www.liverockfestival.it.
Palio of the Carts
The Palio of the Carts is a typical feast of Valiano, a hamlet within few steps from Montepulciano; this Palio is a challenge among the Contrada that run on wooden carts.
The challenge takes place every fourth Sunday of September, and, concomitantly, there is the festival of the Vin Santo and ciambello (two local delicacies of Tuscany).
Montepulciano Run
If you want to get in shape while on vacation there is nothing better than to participate in a foot race, especially if the set is the charming landscape of Sienese countryside!
Montepulciano Run is a sporting event with competitions suitable for everyone and non-competitive events to enjoy strolling through the historic center.
The next edition is scheduled from 29th September to 1st October 2017.
www.montepulcianorun.it
Olive Oil and Autumn Flavours Festival
October is the month of the new oil, take the opportunity to join guided tastings of high quality extra virgin olive oil in Montepulciano, where in October takes place the Olive Oil and Autumn Flavours Festival. The end of October is the ideal time to savor local specialties seasoned with the best Tuscan olive oil.
Christmas Village
Montepulciano turns into a Christmas village for the entire month of December, with the Christmas markets at Piazza Grande, the Santa's castle, the ice skating rinks and many other attractions for families and children.
Spend a holiday in Montepulciano in December is an ideal gift for those looking for a magical mood and for those who want to celebrate 25 December and New Year in a different way.
Christmas Village website: www.nataleamontepulciano.it