Val di Chiana food specialties you should taste
15 Mai 2017
Val di Chiana is an ideal destination for gourmets, thanks to a wide variety of specialties produced almost exclusively in this area.
Tuscany is well-known throughout the world for its fine wines, excellent olive oil and the traditional dishes that you can still taste in the best local restaurants; on this occasion we recommend some delicious dishes of Val di Chiana, a typical menu that is also a triumph of unique flavors.
The charm of green plains and the sweet hills of Val di Chiana impressed even Goethe during his journey to Italy in 1786. Since then, this area has been called the "Granaio d'Italia", as the land was reclaimed and became a very fertile area, where grain crops (wheat, barley) and vegetables flourished.
This peculiarity is a part of the peasant tradition, today revisited by the chefs who propose those simple, genuine and very tasty dishes: these are the specialties that you should taste when you are in Montepulciano.
Pappa al pomodoro and Ribollita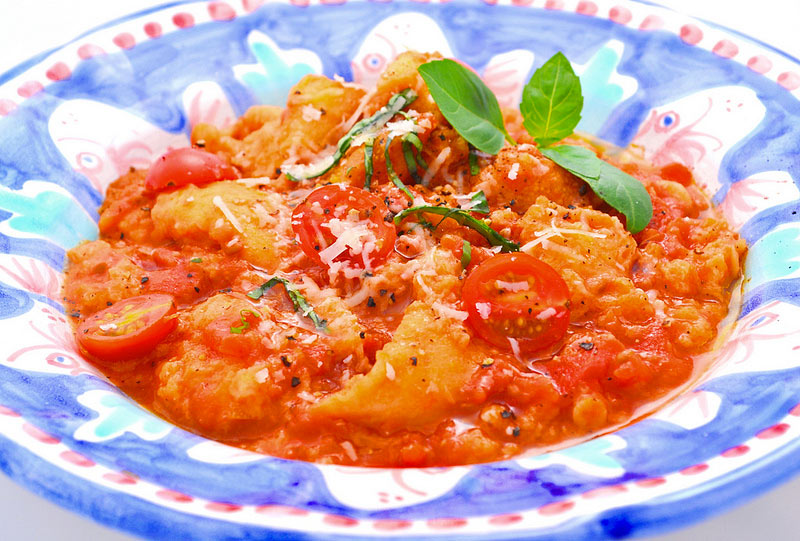 Bread is an essential ingredient of many peasant recipes in this part of Tuscany, as it was usually combined with vegetables instead of meat, too expensive for peasants.
The best dishes based on bread are the pappa al pomodoro (a sort of tomato soup), recommended especially in summer, and the ribollita, soup very tasty and fit for winter.
The pappa al pomodoro is prepared with slices of bread, a crushed tomato and seasoned with oil and parmesan, while the ribollita is cooked with black cabbage, chard, beans, cabbage, celery, tomato, cannellini and garlic beans.
This soup warms up in the oven with slices of bread and a layer of thin sliced onion, strictly in a platter pan. Olive oil must be added raw to the ribollita before serving it.
Pici all'aglione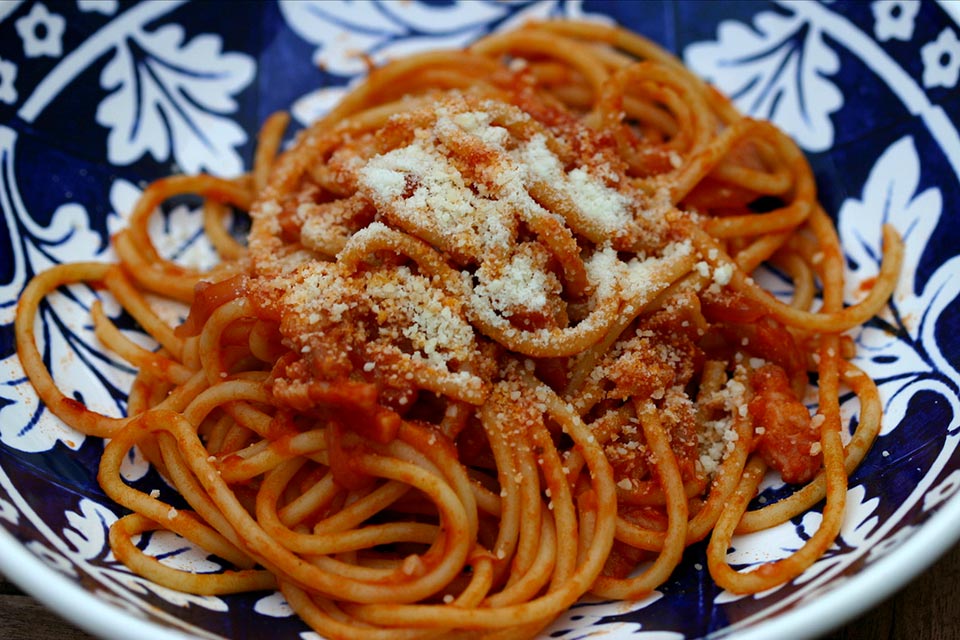 Pici are a kind of pasta similar to spaghetti, made with flour and water, typical of the province of Siena, usually seasoned with aglione (a garlic sauce): this variety of e of garlic can be found only in Val di Chiana.
The high quality of the ingredients and the respect of the traditional recipe contribute to the tastiness of pici all'aglione, an invaluable dish in every menu based local excellences.
Chianina Steak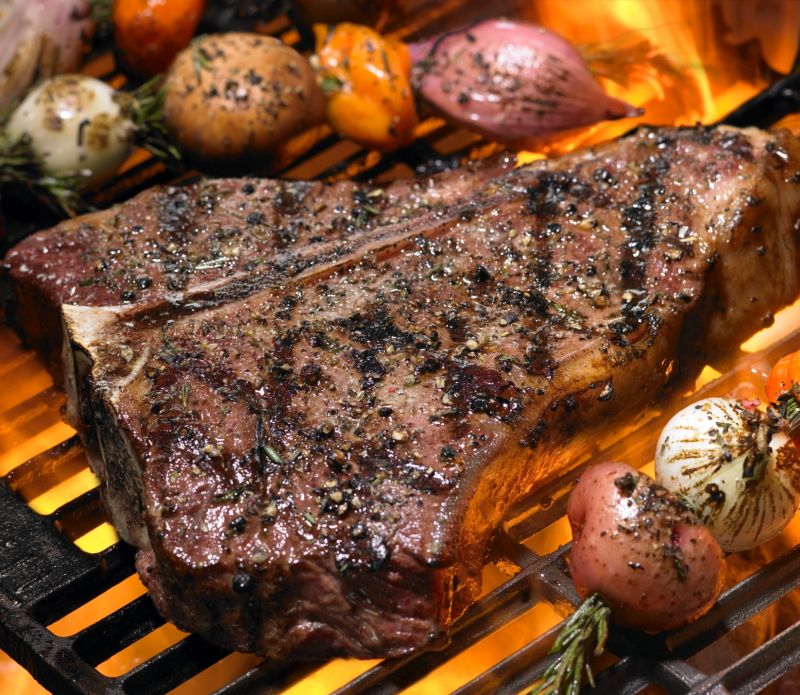 As the name suggests, Chianina meat is an exclusive product of the Val di Chiana area (including, for example, Sinalunga and Barberino del Mugello); it is a kind of lean meat and it is from this kind of meat that derives the famous Florentine steak.
The properties of Chianina meat are remarkable due to the variety of bovine animals and the breeding methods, as they are fed exclusively with locally grown fodder.
Chianine meat dishes are very digestible and succulent and should be tasted with a little salt or pepper to add to the finished cooking.
Plum jam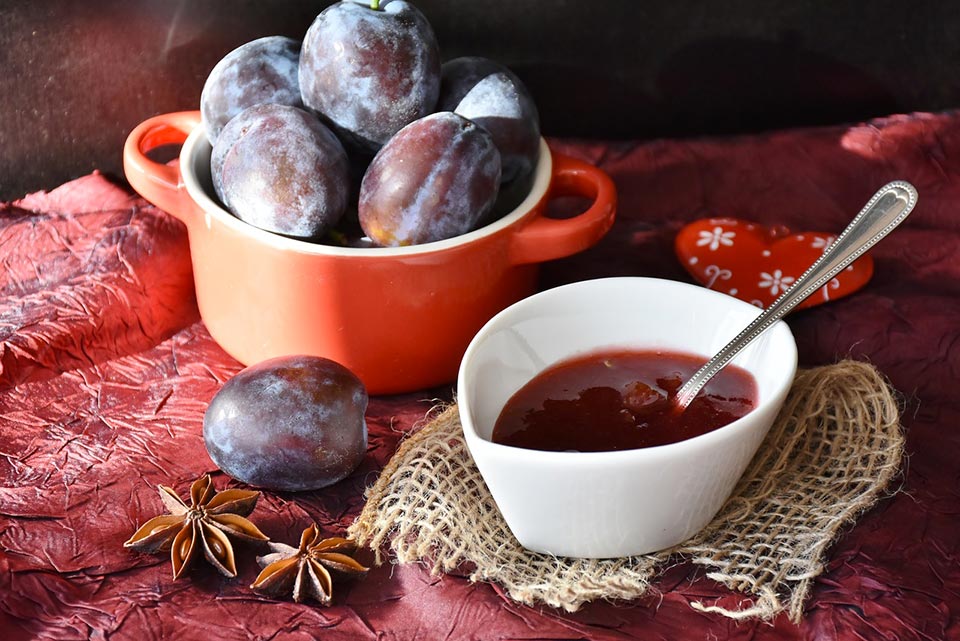 Instead of recommending a pie as a dessert, we preferred a typical product to taste during a taste break or at breakfast: plum jam.
In Val di Chiana, in fact, there is a kind of plum called "scosciamonaca", characterized by elongated shape, violet peel and yellow pulp.
The jam prepared with this variety of plums is very tasty and fragrant, reminding us of the great gastronomic wealth of this area, a Heaven's corner for gourmets.
Preview photo: Ribollita soup.