Reviews
Read what our guests said

%
|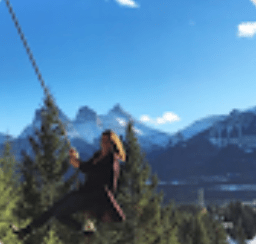 Alicia G.
I cannot say enough good things about Borgo Tre Rose! This was easily the highlight of our trip to Italy. The staff were friendly and helpful. Every meal we had was to die for. The grounds and surrounding scenery were stunning. But the pool is the gem of the property. We weren't sure what the price point on dinner would be however we were pleasantly surprised with how reasonable the prices were. Nightly dinner for two including a bottle of wine cost us between $50 and $85 euros. The 3 course nightly menu was $30 euro per person. Our only regret was taking the train rather than renting a car. We would have loved to see Montepulciano and explored Tuscany further.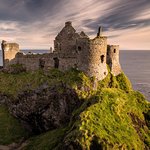 Josh M.
This hotel and their restaurant was amazing from arrival, throughout the stay and after. The staff at arrival were extremely helpful and friendly helping to welcome and ensure familiarity with their amazing grounds. The rooms were clean and extremely quiet and comfortable. The rooms were also very spacious. The grounds were the perfect Italian oasis and the pool provided the perfect place to unwind and relax. The restaurant on site provided the perfect Italian culinary experience and made meals at the end of a day very easy and the breakfast was the perfect way to start the day. After departure upon realizing we left an important piece of our luggage, the staff quickly responded having found it and Lisa went above and beyond helping with options to reconnect us with the items and was very communicative to ensure we got these items back shipping them to us in the US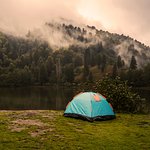 Werner
Our stay in Borgo Tre Rose was great. Was our third time. Very kind staff, good breakfast an diner. We had a beautiful spacious room with chairs and a table to sit outside. In the close neighbourhood to visit beautiful places like Cortona, Montepulciano, Val d'Orcia, Lago Trasimeno…a great swimming pool with stunning views over the beautiful Tuscan countryside. Nice to relax and cool down after a tour in this great region. Most of the time very quiet and relaxing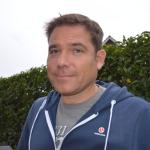 XanderCM
The grounds and surroundings are beautiful. The hotel is made up of several smaller buildings on a hill, so it does not feel too big. We were in room 33 which was at the end and had a great view. Our room was large and had a nice bathroom and was extremely quiet.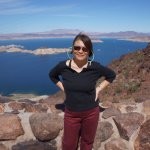 AdventureTravelSourc
Borgo tre Rose is a former hilltop hamlet converted into hotel rooms in various small buildings (2-story — no elevator). Their address is Montepulciano but it lies outside of town proper in rural setting. Absolutely gorgeous without question. If you're self-driving, I recommend arriving before dark . . . even our local private drivers got turned around. Their elegant restaurant provides a generous breakfast, and offers a welcome serene setting after long days of gallavanting across Tuscany. Borge has sister winery properties which we didn't visit, but this is an option. Our morning and evening views were spectacular.