Borgo Tre Rose

A country hotel set amongst the vineyards of Montepulciano

Borgo Tre Rose

A wine resort for refined palates

Borgo Tre Rose

The ideal starting point to visit Montepulciano, Cortona and Siena
Scroll
The Borgo
The breathtaking landscape of the Val di Chiana hills is the setting for Borgo Tre Rose, a charming country hotel perched on the top of a hill and surrounded by the vineyards of a winemaking estate.
Borgo Tre Rose is the perfect spot for treating yourself to an unforgettable holiday suffused with the aromas and flavours of the most authentic Tuscany, in the magical atmosphere of a medieval building.
OFFERS & PACKAGES
Tempting proposals for your holidays in Tuscany
Spend an unforgettable holiday in Montepulciano. Get advantage of our secret offers and packages now.
Book on this website
Three reasons why is convenient
1.
BEST PRICE GUARANTEED
When you book direct with us, you always get the best available price!
2.
PAYMENT AT CHECK-OUT
Your credit card will only be used as a guarantee, no advance amount will be charged. You will make complete payment for your stay in person on the day of your departure.
3.
DIRECT CONTACT WITH US
All bookings made through our website are confirmed via e-mail. Your personal information will enable us to offer you a tailor-made service!
CHECK AVAILABILITY & BOOK NOW!
CHECK AVAILABILITY & BOOK NOW!

%
|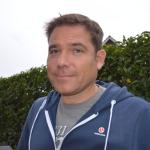 XanderCM
The grounds and surroundings are beautiful. The hotel is made up of several smaller buildings on a hill, so it does not feel too big. We were in room 33 which was at the end and had a great view. Our room was large and had a nice bathroom and was extremely quiet.