Biking in Val d'Orcia, 3 recommended routes
18 March 2021
Why follow a bike route in a unique place like Val d'Orcia?
The answer is simple: there are many ways to explore the hamlets and hills of Tuscany, but, riding a bicycle, you can see everything in a different way, with a new gaze, as we told in the post Cycling routes in Montepulciano and surroundings.
The Val d'Orcia, as you know, has inspired poets, writers and artists, and by virtue of the vast sparsely populated territory, it is ideal for cycling, so we suggest 3 routes that also include some towns, destinations where to make a stop and where to visit without haste the attractions that the landscape offers.
From Montalcino to Sant'Antimo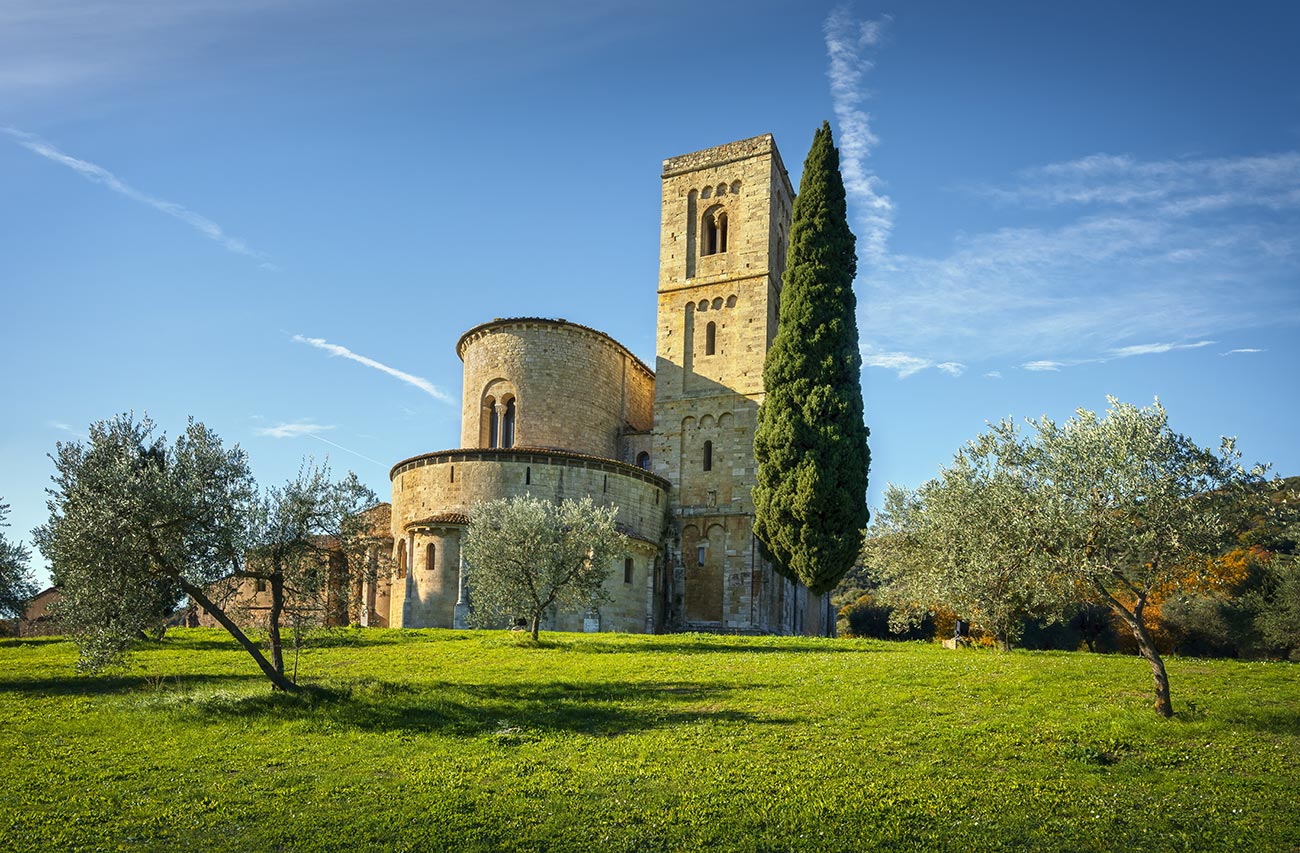 It takes a bit of training (and a mountain bike) to follow this path, 27 km long and with an elevation gain of 500 meters, but it is worth the effort because it is truly suggestive.
The monastic complex of Sant'Antimo is an amazing destination, one of the favorite attractions by tourists for their photos and videos, but it is above all a place for meditation where you can stop before returning to Montalcino, the home of Brunello.
Allow yourself the thrill of admiring the vineyards where this world-famous wine excellence is born.
We recommend concentrating your energies on the return journey, as there is a long uphill stretch to the Passo del Lume Spento.
From Pienza to Montepulciano
This itinerary is much easier and affordable for everyone, all you need is a road bike, as the entire route is on a paved road. The length is 30 km with an elevation gain of 500 meters and it starts from Pienza, the Ideal City.
Here the goal is made even more fulfilling by the many delicacies that characterize both destinations: Pecorino di Pienza and Vino Nobile di Montepulciano.
The itinerary is quite long but also suitable for those who have no experience of cycling, which is why we also recommend it to those visiting this part of Tuscany for the first time.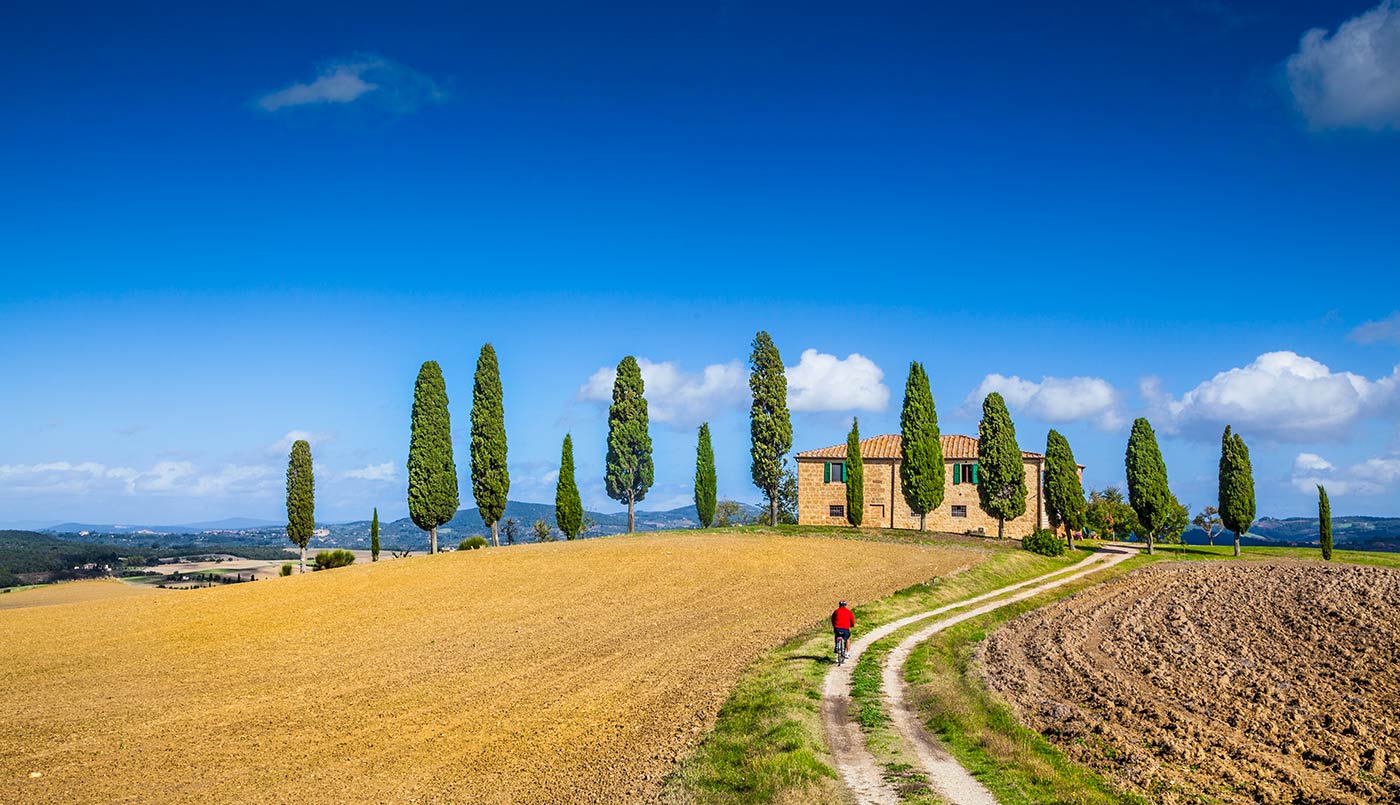 From Castiglione d'Orcia, exploring the landscape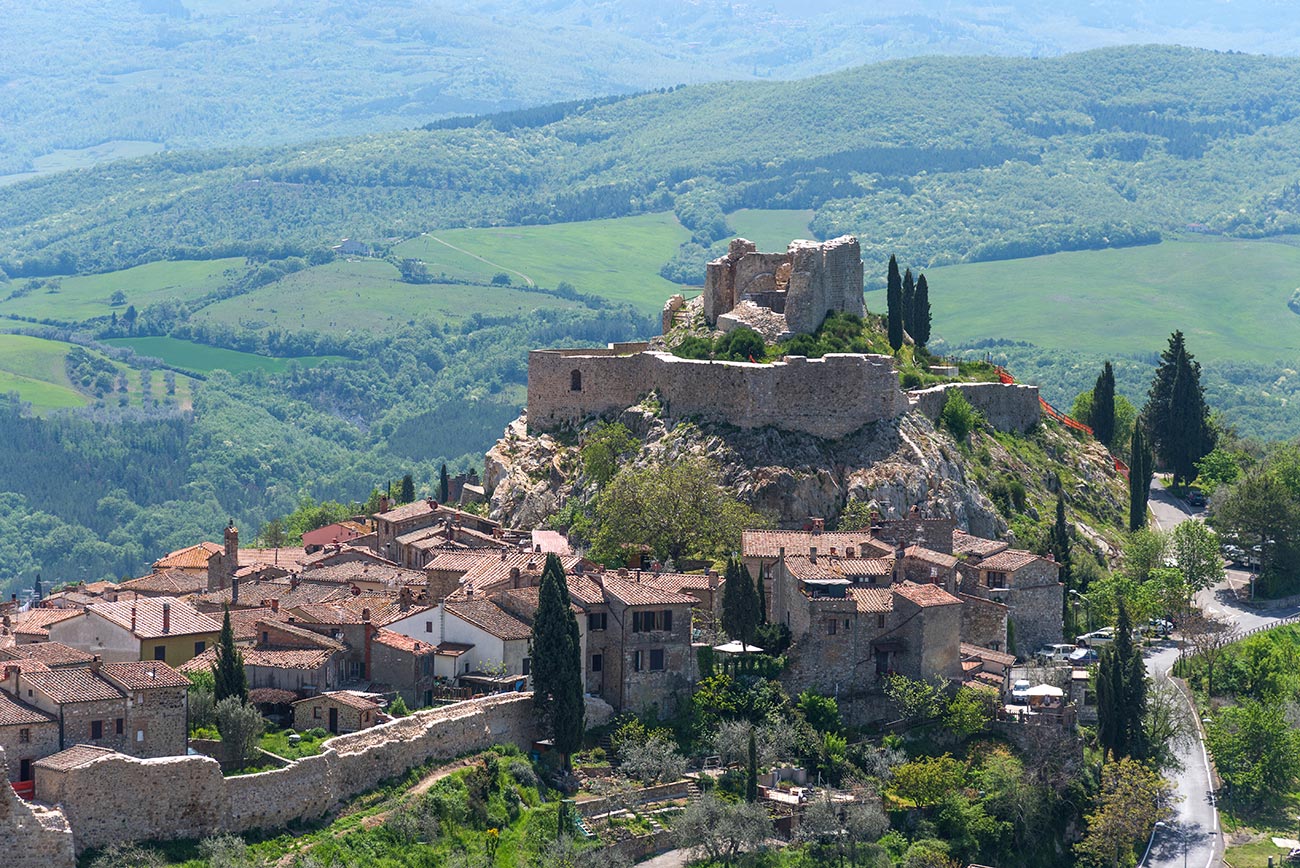 For more skilled cyclists, this route is truly a dream: 80 km with an elevation gain of 1400 meters, suitable for road or hybrid bikes, it offers the advantage of crossing slightly less known towns such as Castiglione d'Orcia (which is the point of departure and arrival of the ring route), Radicofani and Bagno Vignoni.
In addition to the discovering of medieval fortresses and amazing landscapes that make the Val d'Orcia unique, you will realize that only by cycling in these places there is a constant fulfillment that doesn't make you feel the tiredness of the long itinerary.
The gift of the Val d'Orcia lies in giving intense emotions at every step, even when you are in the most unknown places or in the alleys that have kept their appearance almost unchanged over the centuries.
One of the experiences that we recommend, especially when it will be possible to travel freely, is precisely that of the itineraries by bike: in contact with nature, excellent for those who love active holidays, fun for children and original for everyone, without particular difficulties to face.