Tuscan cuisine, the main dishes you can't miss
28 February 2021
There are so many Tuscan specialties you should taste, after all this kind of cuisine is one of the best known and appreciated all over the world, and every tourist wants, during his stay, to savor unique dishes and top delights, such as those that we serve at Borgo Tre Rose restaurant.
This is a selection of main courses, especially pasta and salads, which in our opinion are tasty anticipation of what you can eat in Montepulciano and its surroundings, especially in the Sienese area, one of the most peculiar of Tuscany for food and wine.
Pici homemade pasta
Pici are one of the dishes that are a must in a typical menu of Montepulciano, Siena and other nearby towns, in fact, we talked about it in the article Pici, typical pasta to taste in Val di Chiana.
Pici are a kind of handmade pasta made with water, flour and oil, which are usually seasoned with pork and wild boar ragout. However, the typical recipe of the area is Pici all'aglione, a variety of garlic from the Val di Chiana that is used to make the sauté, together with fresh tomatoes and white wine, a specialty much loved by gourmets!
Pappardelle with wild boar sauce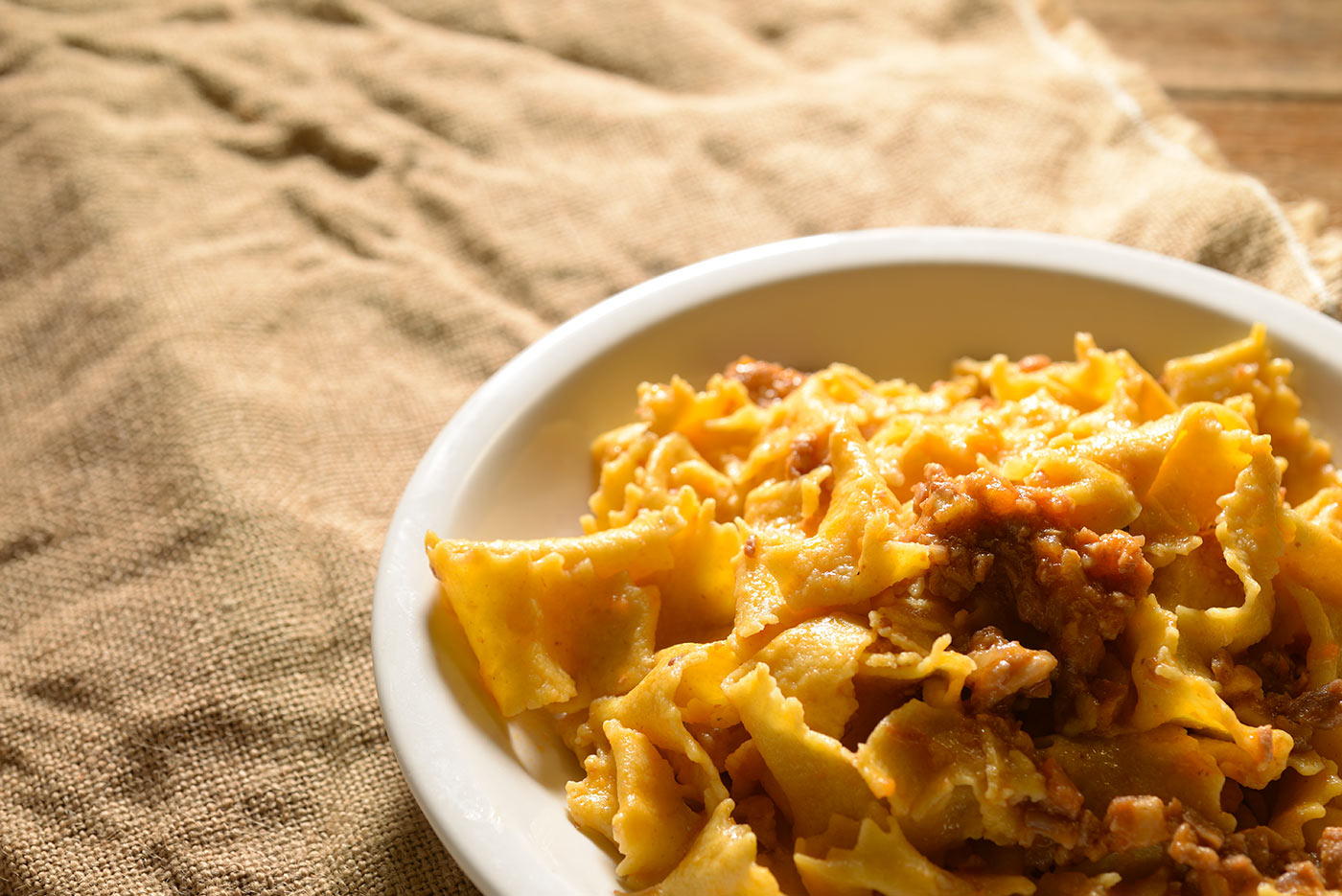 Pappardelle with wild boar sauce are among the most famous and requested dishes in typical Tuscan restaurants, it's a dish that has a very long preparation due to the sauce, since the sauce is marinated in red wine (Chianti Classico) with celery, carrot, onion, garlic, juniper berries and peppercorns.
There is also a version with hare sauce and in any case, it is a specialty to pair with excellent red wine!
Ribollita soup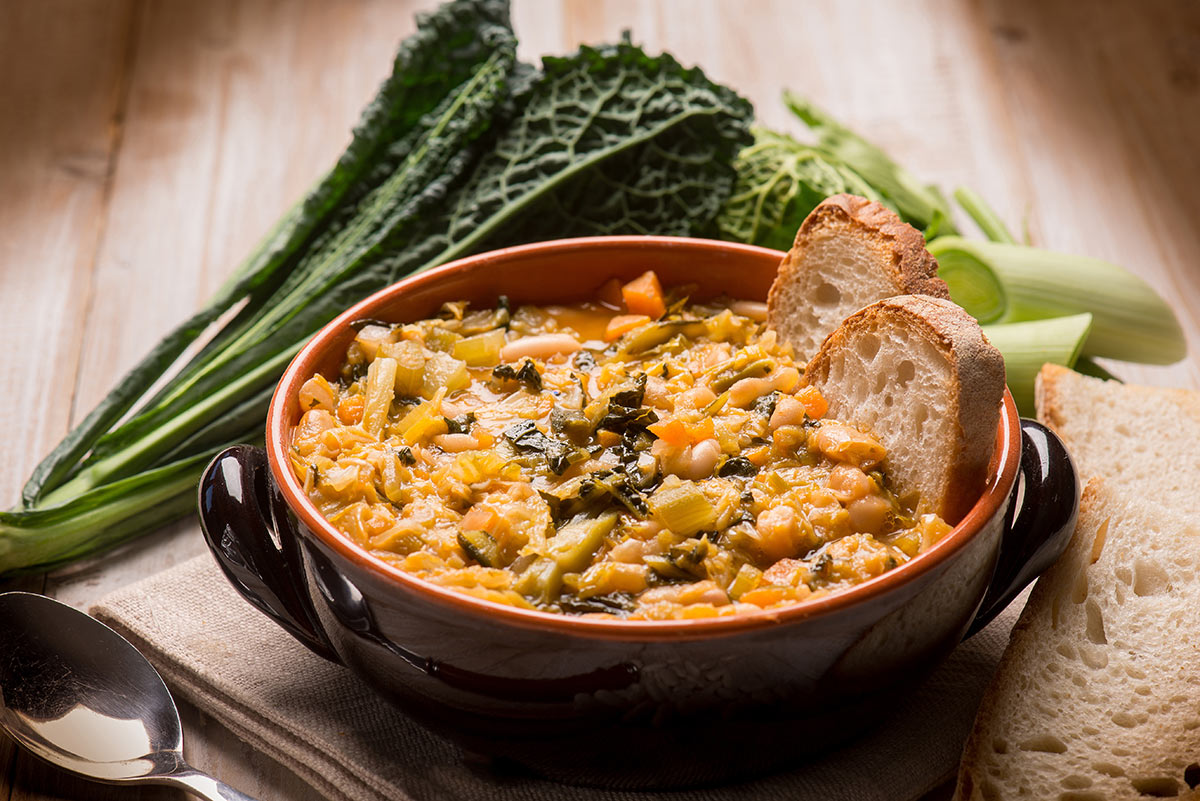 Among the best specialties of Tuscan cuisine is the Ribollita: in this case it's a peasant tradition because this soup has always been a very popular winter dish, based on nutritious, simple and easy to find ingredients in Tuscany: cannellini beans, cabbage black, onion, potatoes, carrots, stale Tuscan bread.
The name ribollita has a simple explanation: once upon a time large quantities of this soup were prepared, especially on Fridays (a day of fasting for meat), which was then boiled over the following days, several times. It is prepared in winter because the main ingredient, black cabbage, is found only in the winter months. Ribollita is also an ideal dish for vegans.
Panzanella
Another seasonal specialty, in this case summer, also suitable for vegans, is Panzanella, very easy to prepare and very tasty, based on Tuscan stale bread, tomatoes, cucumbers, salad, red onion, basil, extra virgin olive oil, red wine vinegar and salt.
A curiosity that not everyone knows about Panzanella: it was also mentioned by Boccaccio and by Agnolo Bronzino, a famous Florentine Renaissance painter, who wrote a poem to celebrate this specialty.
Gnudi or Malfatti pasta
Gnudi is the Florentine name for a kind of pasta, also known as Malfatti in the province of Siena. They are similar to gnocchi and stuffed with ricotta and spinach, but lacking the outer layer of dough around the filling in ravioli pasta.
This kind of pasta is also known as "Tuscan strozzapreti" and is perhaps a less famous dish than the others, but no less delicious.
As with wine excellencies, even in Tuscan cuisine there is plenty of choice and it is possible to fulfill all tastes; one more reason to try different types of pasta and other main courses during a stay in Tuscany.