Where to eat in Montepulciano: a guide to the best restaurants
10 March 2017
The genuine taste of Tuscan cuisine and the heady scent of the wine made in Montepulciano cellars are essential ingredients of a stay at Borgo Tre Rose; to sample them both we offer you an enogastronomical itinerary dedicated to the best wines to match with typical local dishes to delight the palate and appreciate to the utmost the excellences of Val d'Orcia.
Which wines pair with typical Tuscan dishes?

The ideal menu of Montepulciano specialties should include as a starter the panzanella salad dressed with plenty of oil and enriched with aromas, the spleen and liver crostini or pansanto (a slice of bread topped with boiled cauliflower, vinegar and oil).
These recipes are very easy because all the ingredients are typical of peasant tradition.
The wines to match these starters can be a dry white wine such as Vernaccia di San Gimignano, or, in the case of panzanella, Montecarlo white wine.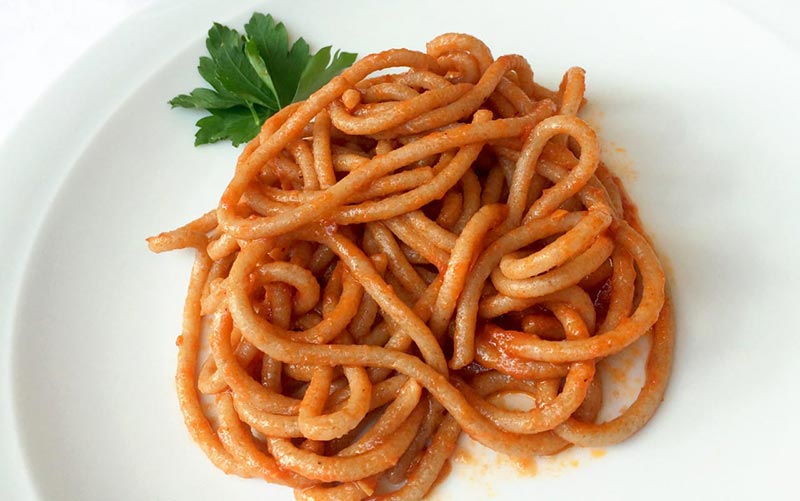 This simplicity also characterizes pici, the typical handmade pasta of the Siena province, made with flour, water, eggs, oil and salt, a dish to be seasoned with meat sauce or with garlic sauce (a variant is called in fact, pici all'aglione) or with stale bread crumbs sautéed.
The combination recommended for pici is the Rosso di Montepulciano, because of its dry and slightly tannic taste.
We highly recommend to taste the Chianina meat, exclusive product of this area (the famous Florentine steak recipe requires the Chianina meat), all the meat based dishes, especially game and roasts, are perfectly paired with the Vino Nobile di Montepulciano, a wine that must be served at a temperature between 16 and 18 °C.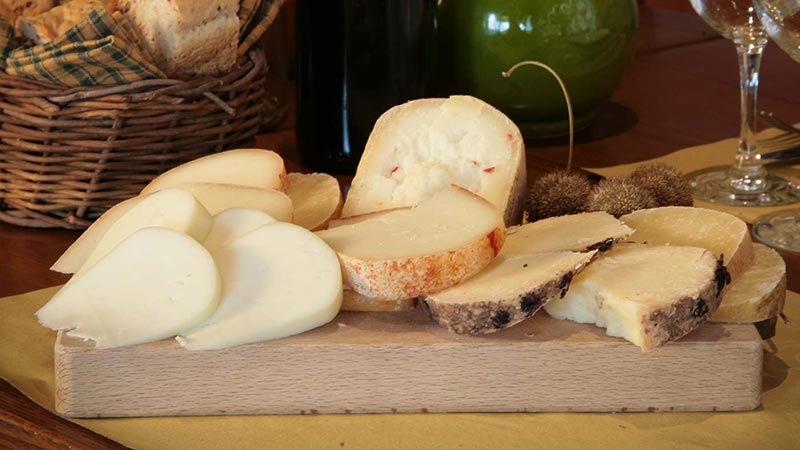 This wine also matches with aged cheeses such as pecorino cheese, in particular the pecorino di Pienza, a delicacy already known since the Etruscan age and still a tasty side dish today in a menu dedicated to the best products of the Val d'Orcia.
The top-notch dessert wine in Tuscany is Vin Santo, usually paired with cantucci, but also with ricciarelli, buccellato or castagnaccio, biscuits and cakes prepared according to centuries-old recipes.
The best restaurants in Montepulciano
We start this tour from Borgo Tre Rose Restaurant , appreciated by customers for its panoramic view of the hills, for menu focusing on local specialties and the wine list including the awarded wines produced at Tenuta Tre Rose.
Begin your holiday with delicacies such as pici with meat sauce or sliced Chianina meat, combined with the award-winning wine DOCG Nobile is a good omen for an unforgettable stay.
Just outside the historical center, at Via Provinciale 4, there is Locanda Cicolina, one of the restaurants where you can taste the most popular Tuscan dishes, cooked with local ingredients in full compliance with classic recipes, just with a touch of creativity. Booking in advance is recommended.
Pane, Vino & Zucchero is a restaurant known as a "cucineria" and offers menus focused on typical dishes of Tuscany revisited in a modern key by the chef. The restaurant is located at Via Borgo Buio 10 and is recommended especially at dinner, even after a tour of Montepulciano attractions.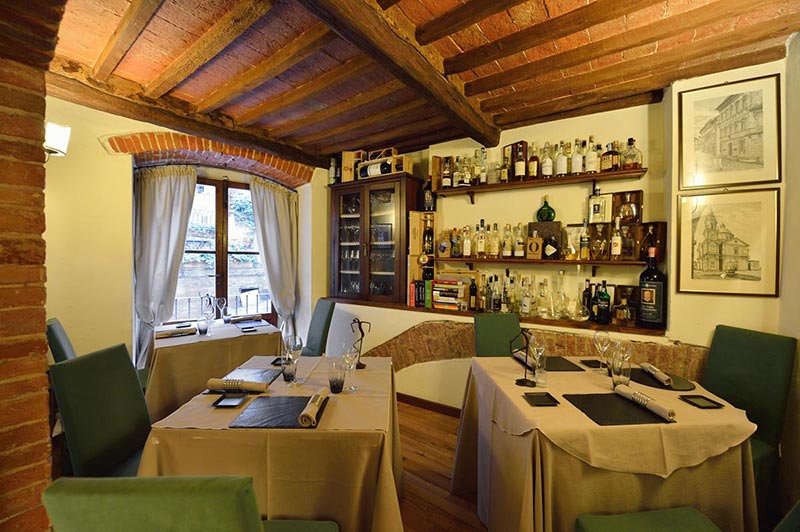 Le Logge del Vignola is a restaurant that owes its name to the portico attributed to Jacopo Barozzi da Vignola, architect who designed the main buildings of the town in the XVI century. Here the food specialties vary according to season and the style of the venue is perfect for a romantic dinner or for a tasty aperitif accompanied by top wines.
Montepulciano satisfies the tastes of selective gourmet travelers, thanks to an enviable combination of superfine foods and wines of outstanding value.
Credits preview photo: Antonio Cinotti https://flic.kr/p/gKXLAP